Sterling Silver Jazz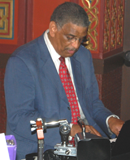 Dr. M. Guy Bragg, a semi retired dentist,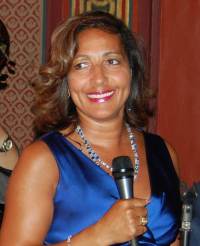 and Bobette Watts-Hitchcock (then Watts), an employee for the state of Maryland, two closet and shower musicians were asked to entertain at a Black History Month party in February of 2005. Knowing them socially, the hosts knew they dabbled in and out of the music while pursuing their daily occupations. There was usually some type of musical entertainment at their annual home party, and this year they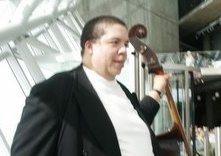 thought having their associates, Bobette and Guy, perform would be novel and surprising to the unsuspecting attendees. While flattered, Bobette and Guy were also apprehensive at performing at their first "professional gig". Guy contacted bassist Ernie Barnes (whom he had met a few months earlier) to assist them in this event.
As the evening progressed, impressed with the unexpected level of entertainment, one of the attendees inquired about their availability to play at their national social club convention to be held in the fall at one of the local hotels. Of course they accepted, but there was one problem: They had no working group.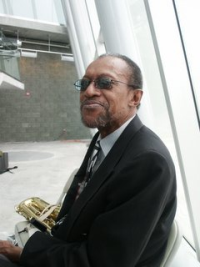 Guy contacted a well known and accomplished tenor saxophonist in the city, Harold Adams, whom he had known from afar while attending Morgan State College (now University) many years ago. Having no knowledge of Guy's competency, and a reputation to uphold, Harold reluctantly agreed to get together with Guy to work through some tunes before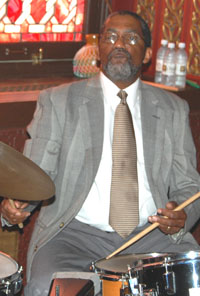 committing. Thus, after several eventual gigs, "Sterling Silver" was born. Drummer Darrell Taylor was brought in to round out the group.
After many gigs, they were constantly asked about the availability of CD's, but had nothing other than a demo. Thus after several years it was decided it was time to produce their first CD. The name of the CD was coined after one of five original songs written by Guy, "Never Too Late", dedicated to the desire of Bobette and Guy to follow their passion after a late entry. Another result of the project revealed a delayed writing and composing talent of Guy's.
Although dedicated to straight ahead jazz, the group shows its diversity in dabbling in other areas. Witness the sultry soul rendition of another Bragg original, "There's Another Star" by Bobette. The beautifully voiced, and phrasing of Bobette has served notice that there's another "star" on the horizon. "The Surge" reminds one of the recent line dance craze overtaking the country.
"Waltzin' with Cleo", a beautiful jazz waltz is dedicated to Guy's wife, Cleo representing her middle name.
Bobette shows her versatility in mastering the beautiful ballads, "Here's That Rainy Day" as well as "the Nearness Of You". Switching over to a spiffy moderate attack on "Sweet Pumpkin", she then switches over to a Latin approach on the intoxicating and beautifully written, "You Go To My Head".
The group gives a beautiful approach to another Bragg original, the ballad "Just A Year Ago" led by the lyrical tenor phrasings of Harold Adams. Perhaps one of the more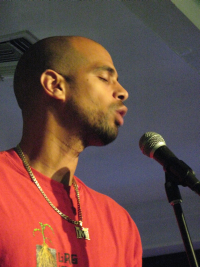 intriguing pieces is that written and performed by internationally acclaimed spoken word artist Marc Marcel. His original "Jazz Is for the Hip" is both entertaining and educational. It is directed at both the older and especially younger generation. The group provides a groovy background.
The remaining tunes, "Secret Love", "I Thought about You", and "Like Someone In Love", are given a fresh twist by the group. Drummer Darrell Taylor and Bassist Ernie Barnes are stellar in their rhythmic approach and solos throughout.
Liner Notes by J. W. Patterson
Music Critic